Currently Featured Safari
Kafue, Zambia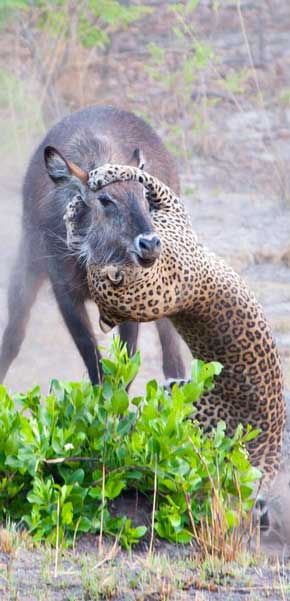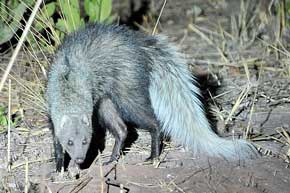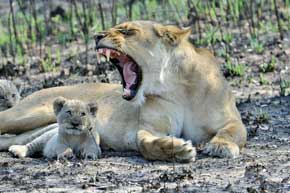 Kafue National Park Zambia with Peter Comley in 2015
Africa's fifth largest national Park (at 22 480 sq km it is bigger than either Etosha or Kruger National Parks) is one of Africa's best kept secrets. Kafue National Park embraces a rich diversity of habitats and boasts 160 species of mammals with more species of antelope than any other park
Peter Comley, a leading African guide with over thirty years of bush experience across the continent, conducted a safari to Kafue in late 2014 and was so impressed with the quality of wildlife viewing and the low density of tourists that he decided to offer safaris to the park in 2015.
Peter hand-picked four owner-run intimate lodges set in varied habitats as his preferred choice of accommodation from which to experience the park.
Nanzhila Plains Safari Camp owned and run by Steve and Cindy Smith this camp has geographical exclusivity to the sprawling Nanzhila Plains in the south of the park and offers some of the best predator action in Kafue.
 
Konkamoyo Lodge lies on the shore of Lake Itezhi-Tezhi.  Five large luxury tents with en-suite facilities provide the accommodation.


Mawimbi Bush Camp. This camp, which is set on a beautiful rocky section of the Kafue River has only three large and uniquely styled canvas tents to ensure ultimate exclusivity.


McBrides Camp. Chris McBride, one of Africa's authentic bush legends and author of White Lions of Timbavati and Lion Tide and his wife Charlotte own and run this rustic bush lodge.

Activities: Two activities per day from a selection which includes game drives, game walks, boating, fishing, canoes and night drives.  
Itinerary. These trips start and end in either Livingstone or Lusaka and are twelve nights in duration. In Kafue we will spend a minimum of two nights in each lodge and a maximum of three. The decision of which lodges to use will be based on seasonal game movements and availability. In Livingstone the itinerary includes a visit to Victoria Falls.